Where There Is Kaiquan, There Is Water
Dear friends:
Hello!
When you are surfing in our website, we are honestly to thank you for the interesting to our company. Time flying, World Changing. Now we are all enjoying the new century, globalization, informatization. We Shanghai Kaiquan Pump(Group) Co., Ltd was growing fast to be No.1 pump company in China, which is from great contribution of our whole staffs, we are working hard, we are fighting with impossible mission, we are always keeping the spirit up. I always believe that the customers and our Enterprises are existing harmony phenomenon, and I do appreciate the wisdom words of "Enterprise is a social instrument".
We Shanghai Kaiquan Pump(Group) Co., Ltd follow the principle of "Reward our country by Sustainable Pump Industry", and we are not only doing business, meanwhile, we are also responsible for the society developments and coordination.
We Shanghai Kaiquan Pump(Group) Co., Ltd also follow the principle of "Sincere, honest , humanity", and respect the future. We are rowing hardly in torrent, breaking the difficulties and forwarding with pain with smile and confidence, and to build the wonderful future for elements of the enterprise, in the society by innovation for the logical, management, technology, marketing and service.
This is a great dynasty, we make progress all the time.
We Shanghai Kaiquan, work with nature organic combination of the people, pump, and water, and also work hard to reward our country in the pump industry and to resume our great Chinese Nation.
At the end, we warmly welcome your visit to our headquarter. Let's develop the new world!!!
Shanghai Kaiquan Pump (Group) Co. Ltd.:Chairman and President Lin Kaiwen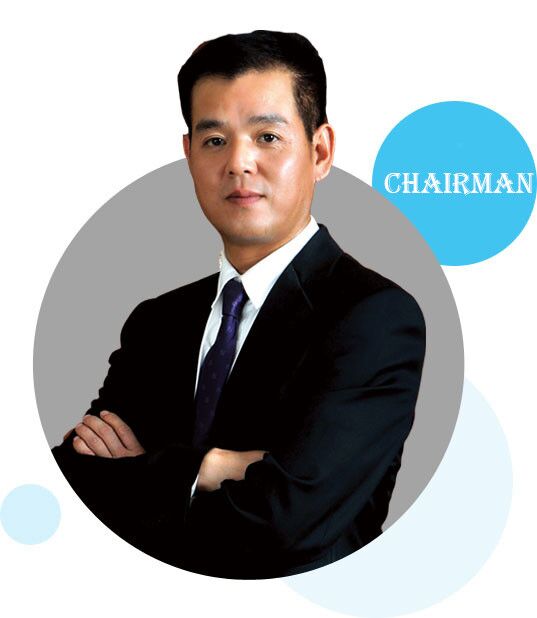 Shanghai Kaiquan Pump (Group) Co. Ltd. is a large professional pump enterprise, specialised in designing, production and sales of high quality pumps, water supply systems and pump control systems. It is the leading pump manufacturing group in China. The strength of more than4500 staff members, comprising of over 80% of college diploma holders, over 750 engineers, doctors, makes it the best choice for the talent. The group owns an asset of 500 million USD, 7 enterprises and 5 industrial parks in Shanghai, Zhejiang, Hebei, Liaoning and Anhui, covering a total area of almost 7,000,000 square meters and manufacturing facilities of over 350,000 square meters.
Shanghai Kaiquan was awarded the following honorable titles: Shanghai Quality Golden Prize, the fourth place in Top 100 Shanghai PVT Enterprise, Shanghai Top 100 Technical Enterprise, Grade AAA China Quality Credit, Grade AAA National Contract Credit, Excellent Enterprise in Quality, Creditability and Services, China's Most Competitive Commodity Trademark, and Advanced Unit of National Enterprise Cultural Construction. In 2014, Shanghai Kaiquan was selected as Top 500 in mechanical industry for three consecutive years, leading the first place in the pump industry nationwide.
Shanghai Kaiquan ranks the first in amount of sales in the national pump industry for 13 consecutive years, and the group's sales volume came 330 million USD in 2014, almost double volume of the arch rival which led the second place. With its 300 engineers, Shanghai Kaiquan has combined the services with technology. With the help of ERP and CRM systems, it provides professional solutions to its customers in least time. Moreover, it has established a national service network with 24 sales branch companies and 400 agencies. In addition, it carries out the "Blue Fleet Services" and the 4-hour reaction mechanism, responding to the demands of customers at any time. Shanghai Kaiquan's first priority is always to produce the competitive and reliable products and to satisfy customers.
2019
Three professional research institutes were established
2018
Monthly sales exceeded 500 million yuan, and annual sales exceeded 4.2 billion yuan Lanzhou Technology Center and Zhenjiang Technology Center were established
2017
Shortlisted in the Top 100 Machinery Industry
2016
Awarded "Credible" enterprise
Get five-star service certification
Get China Machinery Industry Science and Technology Award
2015
Kaiquan started the transformation of Industry 4.0
"Temper together through thick and thin," the twentieth anniversary Riviera
Kaiquan's single-month signing amount exceeds 400 million yuan
2014
Kaiquan's AP1000/CAP1400 nuclear power unit chemical capacity make-up pump, ACP1000
nuclear power unit equipment cooling water pump and waste heat discharge pump successfully passed the appraisal of the national authority
2013
The prototype of the group's CAP1400/ACP1000 nuclear power conventional island main feed water pump and circulating water pump pump unit successfully passed the expert appraisal
A heavy-duty workshop with an investment of 150 million was built and put into use
2012
Kaiquan Group obtained the "Civilian Nuclear Safety Machinery and Equipment
Design/Manufacturing License" for nuclear secondary and tertiary pumps;The AP1000 waste heat removal pump prototype of Kaiquan Group successfully passed the appraisal;
The group's new product prototypes of 1000MW nuclear power unit and thermal power unit successfully passed the appraisal
2011
Kaiquan Group successfully passed the "Huangdao National Petroleum Reserve Underground Water Seal Cavern Submerged Oil Pump" design review
2010
Started research and development of nuclear power secondary and tertiary pumps for million-kilowatt units, three main pumps for conventional islands and three million-kilowatt main pumps for thermal power; nuclear secondary pump thermal shock test benches passed the appraisal; investment of 10 million yuan to build a mechanical research laboratory and Mechanics test bench; invest 150 million to build high-precision closed test bench and large pump test bench
2009
Started to develop nuclear power conventional island pumps
2008
Kaiquan spent huge sums of money to purchase advanced processing equipment such as a five-axis linkage machining center and an 8-meter CNC vertical lathe, which greatly improved its product processing capabilities
Shijiazhuang Kaiquan Impurity Pump Co., Ltd. was established, and a new factory covering an area of 70 acres was put into use
Kaiquan Group acquired Hefei Sanyi and will build a production base covering 400 acres in Hefei
The research and development of secondary and tertiary pumps for nuclear power and conventional island pumps began, and applications for nuclear secondary safety production licenses were filed.
2007
The group successfully passed ISO14001 environmental quality certification
The monthly signing amount of Kaiquan exceeded 200 million yuan
Kaiquan won the second prize of the national science and Technology Progress Award for "the research and application of the theory and key technologies of submersible pump"
Kaiquan signed a software purchase agreement with ANSYS Inc to introduce the world's most advanced hydraulic design and fluid simulation software
Shenyang Kaiquan Petrochemical Pump Co., Ltd. was established, and a new plant covering an area of 50 mu was put into use
Large scale breakthrough has been achieved in the technology of large caliber axial flow pump, oblique flow pump and large caliber double suction pump in power plant
2006
Kaiquan optimizes the enterprise structure, integrates the production system into four business divisions: construction, municipal administration, water supply, industry and mining, and establishes operation center
Research and development of gas desulfurization pump, oil pipeline pump, pulp pump, oil coal slurry pump, high pressure plunger pump and metering pump, which can adapt to national industrial policies and national strategy
2005
Kaiquan trademark is recognized as "China famous trademark", and has entered the top 20 sales revenue of pump industry in the world
The comprehensive plant with a building area of 27000m2 in Shanghai Huangdu factory is officially put into use
Kaiquan group is recognized as the third in independent innovation of high-tech enterprises and top 100 science and technology enterprises in Shanghai
Research and development of chemical pump, high pressure boiler feed pump, slurry pump, oil pump, condensate pump, condensate pump, stainless steel stamping multistage pump, non negative pressure water supply equipment, group control system, etc
2004
Kaiquan cutting type sewage pump won the Shanghai invention and creation patent award, and the heavy workshop was put into use officially
Kaiquan products won the title of "national inspection free products" and "Shanghai famous brand products"
Develop a new generation of hot water circulating pump, chemical process pump, vertical long shaft pump and multi-stage pump for mining, and further enter the field of industry and mine
2003
Kaiquan group completed the merger of Shanghai Tangfeng electric appliance company
The monthly signing value of Kaiquan has exceeded the billion yuan mark, which laid a solid foundation for Kaiquan to become the top 20 pump industry in the world
Research and development of submersible sewage pump with cutting function, flushing valve, self-priming pump and large vertical submersible axial flow pump with national invention patent
2002
The group successfully passed ISO9001:2000 certification, becoming the first enterprise to pass the certification in China pump industry
Develop new type water ring vacuum pump, light chemical pump and shield pump with advanced international level
2001
Kaiquan has completed the integration of company type sales channels and started mass marketing
Kaiquan has successively launched 103 management regulations to protect the healthy development of Kaiquan
Zhejiang Kaiquan industrial park with a total investment of 110million yuan was officially started
Develop products such as constant pressure tangent fire pump, chopping sewage pump, mixer and so on
2000
By using advanced technology from abroad, we have developed a new generation kqsn single stage double suction pump, which replaces foreign imported products, and develops super low specific speed and high efficiency double suction pump with ns = 30, which fills in the gap between the international and domestic
It is recognized as "Shanghai Municipal Enterprise Technology Center"