AY Series Centrifugal Oil Pumps
Product Detail
Product Tags
AY Series Centrifugal Oil Pumps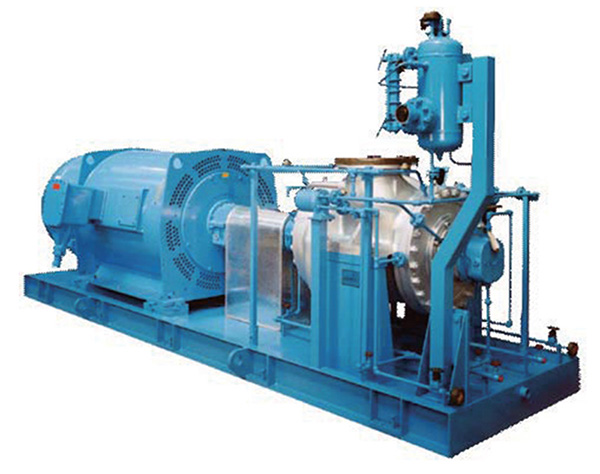 AY series centrifugal pumps are designed and optimized based on old Y type pumps. It is a new kind of product to meet the modern construction request. It has higher efficiency and It is an energy conservation pump. On the condition of not affecting the product interchangeability, we optimize some unreasonable components to make it better.
Features:
1. For bearing body, we replace 35,50,60 bearing bodies of old Y type pump with 45,55,70 bearing bodies which have high reliability.
2. Use high-efficiency hydraulic models for hydraulic flow passage parts and the now models have 5~8% higher efficiency than old models.
3. AY type oil pumps structure type, installation dimensions, performance coverage, material class is not changed. It is convenient to update old pumps.
4. High common components are used for several series product.
5. The material is used precisely. And it is mainly class2~3 material. We increase two types of material, cast iron and cast steel , for the components like bearing body so that the pump will be more suitable for cold area or work conditions like outdoors , marine and so on.
6. There are three kinds of bearing cooling forms, cold air cooling, air fan cooling and water cooling. The work temperature is different according to the different work conditions. The air fan cooling form is especially suitable for the area which is lack of clean water.
7. AY type pumps have better quality after updating and optimizing some components according to customers opinions.
There are 27 types AY oil pumps and the performance coverage:
Capacity: Q=2.5-600m3/h
Head: H=20-670m
Work condition: t=-45~=420 (multistage pump -20~=200)
Work temperature(t): -20~+420
Application:
AY series pump is used for petroleum refining , petrochemical industry, chemical industry and other applications to deliver petroleum without solid particles, LQG and other medium. It is more suitable to deliver flammable, explosive or poisonous high-temperature and high-pressure liquid.
---
Previous:
KGD/KGDS Series Vertical Pipe Pump
---
Write your message here and send it to us