Product Detail
Product Tags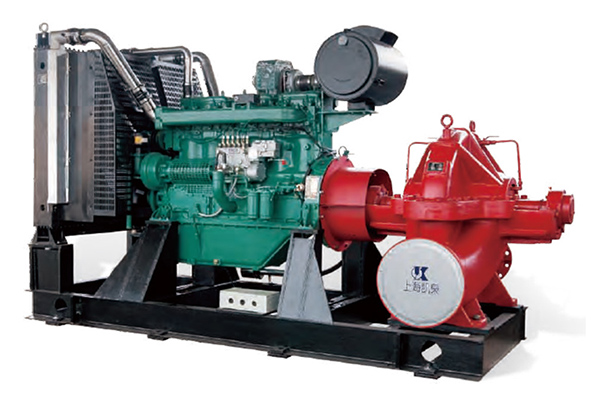 Introduction:
XBC series diesel engine fire pump is a fire water supply equipment developed by our company according to GB6245-2006 fire pump national standard. It is mainly used in the fire water supply system of petroleum, chemical industry, natural gas, power plant, wharf, gas station, storage, high-rise building and other industries and fields. Through the fire product qualification assessment center (certification) of the emergency management department, the products have reached the leading level in China.
Diesel engine fire pump can be used to transport clear water without solid particles below 80 ℃ or liquid with physical and chemical properties similar to water. On the premise of meeting the fire fighting conditions, the working conditions of domestic and production water supply shall be considered. XBC diesel engine fire pump can be used not only in independent fire water supply system, but also in common water supply system for fire fighting and life, but also in water supply system for construction, municipal, industrial and mining, water supply and drainage, ship, field operation and other occasions.
Advantages:
- Wide range of type spectrum: single stage single suction centrifugal pump, horizontal multistage pump, single stage double suction pump, long shaft pump and other pump types are selected for the unit, with wide range of flow and pressure.
- automatic operation: when the water pump unit receives remote control command, or mains power failure, electric pump failure and other (start) signals, the unit will start automatically. The equipment has automatic program process control, automatic data acquisition and display, automatic fault diagnosis and protection.
- Process parameter display: display the current status and parameters of the equipment according to the current actual working condition of the equipment. The status display includes start, operation, speed up, speed down, (idle, full speed) shutdown, etc. Process parameters include speed, oil pressure, water temperature, oil temperature, battery voltage, cumulative operation time, etc.
- Alarm function: start failure alarm, low oil pressure alarm and shutdown, high water temperature alarm, high oil temperature alarm, low battery voltage alarm, low fuel level alarm, overspeed alarm and shutdown.
- Various starting modes: manual on-site starting and stopping control, remote starting and stopping control of the control center, starting and running with mains power off.
- Status feedback signal: operation indication, start failure, comprehensive alarm, control power supply closing and other status feedback signal nodes.
- Automatic charging: in normal standby, the control system will automatically float charge the battery. When the machine is running, the charging generator of the diesel engine will charge the battery.
- Adjustable working speed: when the flow and head of the water pump are inconsistent with the actual requirements, the rated speed of the diesel engine can be adjusted.
- Dual battery starting circuit: when one battery fails to start, it will automatically switch to another battery.
- Maintenance free battery: no need to add electrolyte frequently.
- Water jacket pre heating: the unit is easier to start when the ambient temperature is lower.
Operation condition:
Speed: 990/1480/2960 rpm
Capacity range: 10 ~ 800L/S
Pressure range: 0.2 ~ 2.2Mpa
Ambient atmospheric pressure: > 90kpa
Ambient temperature: 5 ℃ ~ 40 ℃
Relative humidity of air: ≤ 80%
---
---
Write your message here and send it to us