KQSN Series Double-Suction Pumps
Product Detail
Product Tags
KQSN Series Double-Suction Pumps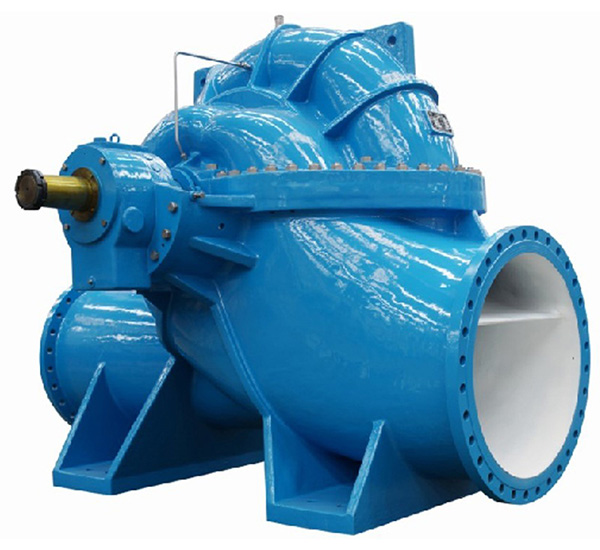 KQSN series single-stage double-suction horizontal split high-efficiency centrifugal pumps are new generation of double-suction pumps. The series incorporate energy conservation and efficiency boosting technology developed by Kaiquan, drawing from state of the art technologies similar products.
This new generation products, based on the most advanced CFD fluid mechanics calculation and computer-assisted design methodologies, demonstrate excellent hydraulic performance, high efficiency, strong energy conservation properties, provide a wide range of products for selection with excellent hydraulic performance, high efficiency, energy conservation, low pulse, low noise, robustness and durability, and easy maintenance. KQSN series pumps have achieved energy conservation evaluation by government standard GB19762"The minimum allowable values of energy efficiency and evaluating values of energy conservation evaluation of centrifugal pump for fresh water".
The products have attained cutting-edge technology by sophisticated manufacturing processes and seamless quality control. Kaiquan has achieved ISO900 1 quality certification to fully ensure product quality.
KQSN pumps are manufactured in conformity with ISO2548C, GB3216C and GB/T5657 standards.
Scope of Application: KQSN series high-efficiency double-suction centrifugal pumps are generally used to transport clean water without solid particles or other liquids with physical and chemical properties similar to water. The pumps are extremely versatile and can be installed for supplying water to tall buildings, fire protection of buildings, central air-conditioning water circulation; circulating water in engineering systems; cooling water circulation; boiler water supply; industrial water supply and discharge; and irrigation. The products are particularly applicable in the fields of water plants; paper mills; power plants; thermal power plants; steel plants; chemical plants; hydraulic engineeeringand the provision of water supply to irrigated areas. With corrosion-resistant or wear-resistant materials, for example SEBF materials or 1.4460 duplex stainless steel materials, the pumps can transport corrosive industrial waste water, sea water and rain water with slurries.
Technical Parameters: Rotating speed: 990, 1480 and 2960r/min.
The pumps, with its flanges conforming to BS 4504, ISO 7005.1 DIN 2533. Inlet and outlet diameters are 150-600mm, with its flanges press GB/T17241.6, PN1.0(Nominal head <75m) and GB/T17241.6, PN1.6(Nominal head>75m) standard.
Capacity Q: 68-6276m3/h Head H:9-306m Temperature range: Maximum liquid temperature <80℃(-120℃) Ambient temperature typically ≤40℃
Standard testing pressure: 1.2*(shutoff head + inlet pressure) or 1.5*(working point head +inlet pressure)
Permitted medium to be transported: clean water. Please contact us in case other liquids are used.
Sealing water pipe component: No mounting is allowed when inlet pressure >0.03MPa.
---
---
Write your message here and send it to us