Clean Heating Industry in China — Yongjia Tour & Green Technology for Carbon Neutral Innovation
As we all know, the main energy sources that we rely on for survival are coal, oil, and natural gas. After entering modern society, traditional energy is consumed in large quantities and cannot be renewed, and the environment has caused irreversible damage. In addition to the greenhouse effect, there are also problems such as ozone layer holes and acid rain.
China's carbon emissions account for nearly 30% of the world's , and coal is the main source of heating energy in the north of the country every winter. Under the background of "double carbon", how to realize "clean heating" has become an urgent topic that heating industry experts need to think about and promote.
On June 11, in Yongjia, Wenzhou, sponsored by the Clean Heating Industry Committee of China Building Energy Conservation Association/Yongjia County People's Government, co-organized by the National Energy Conservation Center/Energy Research Institute of the National Development and Reform Commission, and undertaken by Shanghai Kaiquan Pump Industry (Group) Co., Ltd. "Clean Heating China Tour-Yongjia Tour-Green Technology Boosting Carbon Neutral Innovation Forum" was held as scheduled.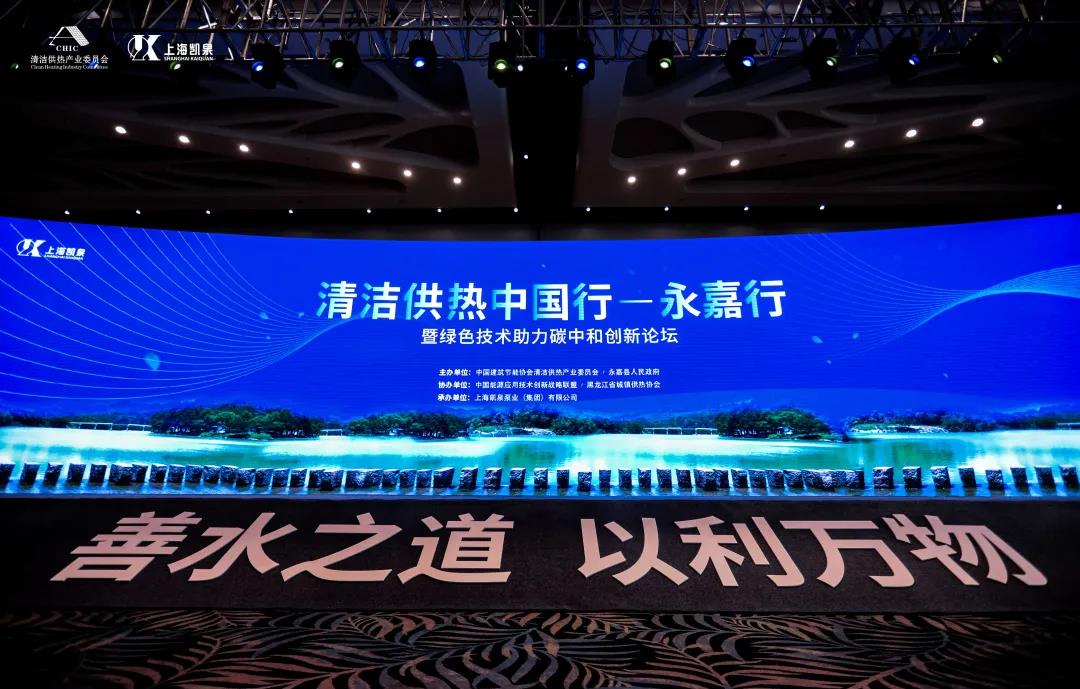 Director of CHIC, Zhou Hongchun, researcher and former deputy inspector of the Development Research Center of the State Council, Hu Songxiao, member of the Party Leadership Group of the People's Government of Yongjia County and Deputy County Mayor, Geng Xuezhi, Secretary-General of Heilongjiang Province Urban Heating Association, and Lin Kaiwen, Chairman and President of Kaiquan Group, delivered speeches respectively .
Wu Yin, Special Researcher of the Counsel Office of the State Council and former Deputy Director of the National Energy Administration, Wu Qiang, Academician of the Chinese Academy of Engineering, Chen Bin, General Manager of Beijing Gas Energy Development Co., Ltd., Zhang Chao, CTO and Dean of Smart Energy Research Institute of China Jinmao Green Construction Company, Guo Qiang, chairman of Lvyuan Energy Environmental Technology Group, Li Ji, deputy director of the Heat Pump and Energy Storage Research Center of the Chinese Academy of Building Research, and Sun Zhiqiang, deputy general manager of Changchun Economic and Technological Development Zone Heating Group Co., Ltd., attended the forum and delivered a wonderful speech.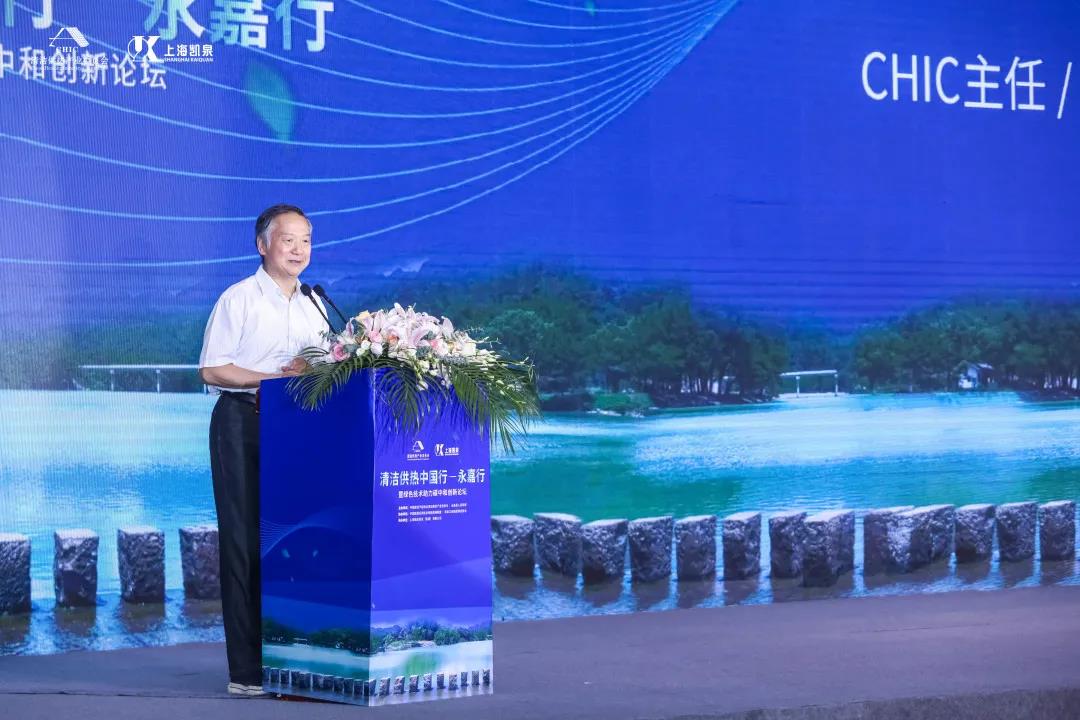 Li Ji, deputy director of the Heat Pump and Energy Storage Research Center of the Chinese Academy of Building Research, said at the forum: The overall situation of our country's energy consumption is severe. If human production and lifestyles are not completely changed, we will not be able to bear the cost of climate change. In the future, the heating area of northern cities and towns in our country will reach 20 billion square meters, of which various types of heat pumps (ground source heat pumps, water source heat pumps, air source heat pumps) will account for 10% of the total. In this regard, Li Ji believes that the future of the heating industry should be: "The application of heat pumps in the field of double carbon in the building field has great potential, and represents the development direction of advanced heating in the future. Heat pump + energy storage heating can achieve clean heating and alleviate the peak-to-valley difference of power load "Win-win"."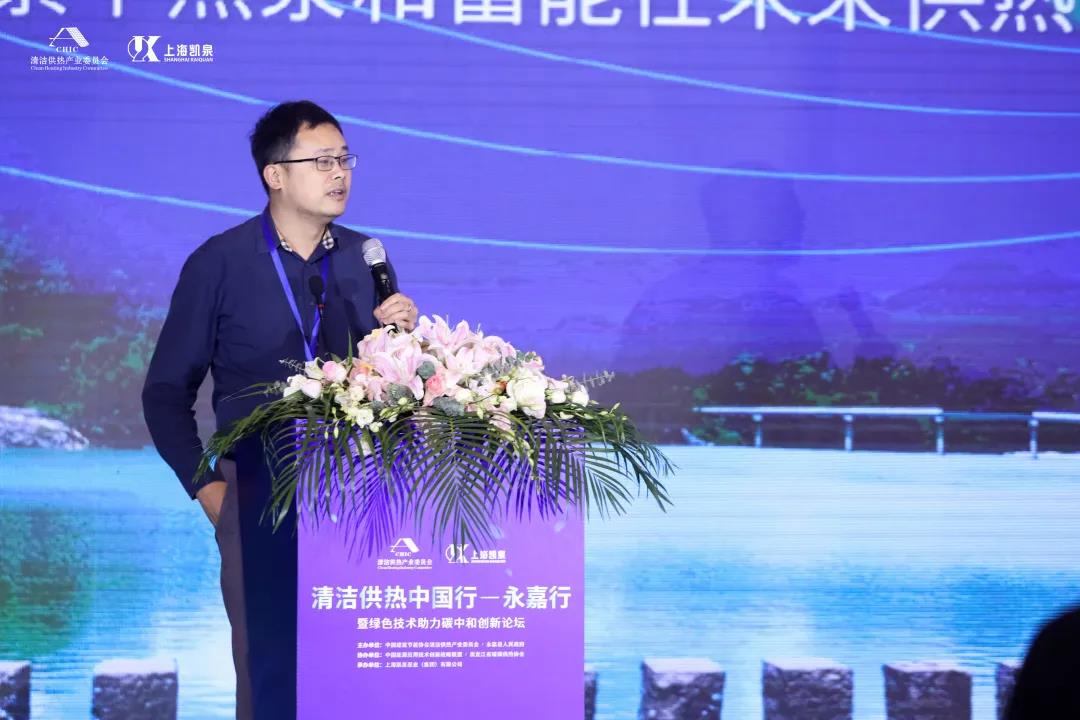 Kaiquan, who is committed to leading the development of the pump industry, has always been forging ahead on the road to clean heating. Shi Yong, chief engineer of the construction pump branch of Shanghai Kaiquan Pump Industry (Group) Co., Ltd., shared at the forum Kaiquan's efforts and achievements in improving the performance of central heating pumps. In the past five years, Kaiquan single-stage pumps have 68 prototype models, and 115 have been improved. The performance of each model has been improved more than twice. Among them, the KQW-E series of high-efficiency horizontal single-stage single-suction centrifugal pumps have been upgraded to SG high-quality centrifugal pumps in 21 years. KQW-E series centrifugal pumps have tangential outlets to further reduce export losses. The measured R&D efficiency of some of them exceeds 88%.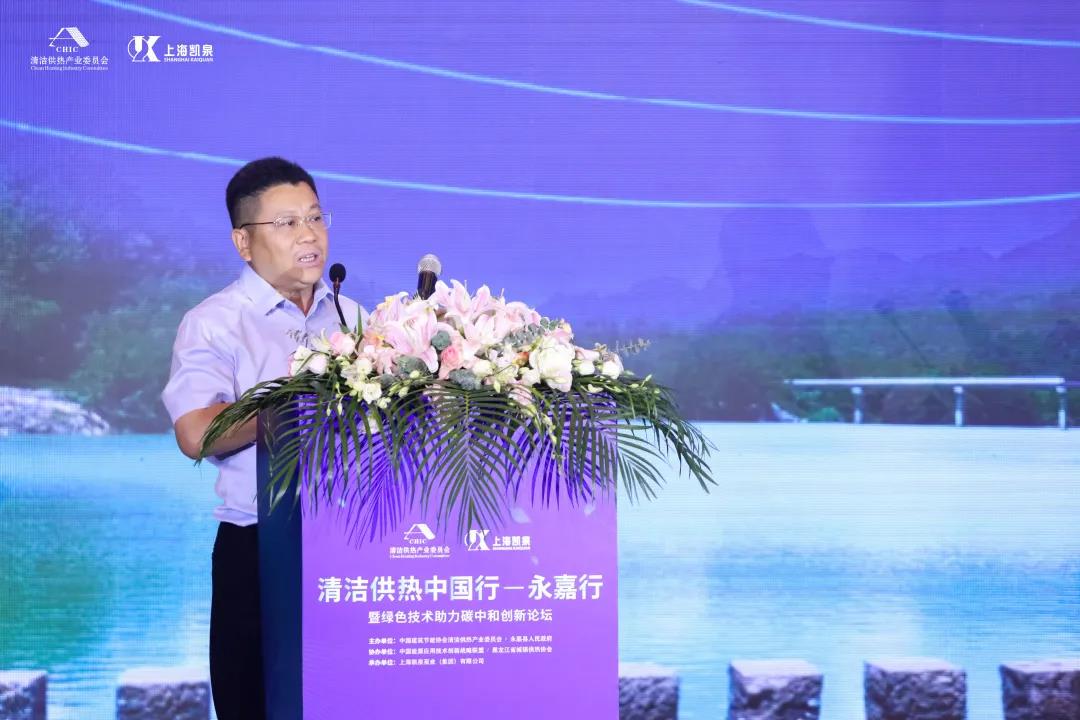 Kaiquan's efforts in the pump industry are not limited to this. Lin Kaiwen, Chairman and President of Kaiquan Group, also demonstrated the GXS high-efficiency constant-temperature circulation unit products and GXS high-efficiency constant-temperature circulation unit products launched by the efforts of Kaiquan researchers and engineers. Adopt full life cycle energy efficiency management: full parameter collection, full frequency conversion control, intelligent analysis, and full life cycle management make the equipment always operate in a high-efficiency area. The cloud platform 24 hours a day real-time monitoring and inspection, intelligent early warning, equipment "zero" distance inspection Check. Conventional heating and air-conditioning cycle units have the current status of low pump operating efficiency, unmeasured flow, single pump control strategy, and large pipeline resistance, resulting in high operating costs and low efficiency. The GXS series high-efficiency constant temperature circulation unit developed by Kaiquan adopts a new type of low-resistance high-efficiency filter and low-resistance high-efficiency check valve, and according to Industry 4.0 standards, the high-efficiency E pump and related valves, sensors, flow meters, bases and intelligent control cabinets are used. Such as integrated prefabrication and integration in the factory, applied to the chilled water transmission and distribution in the air conditioning water system, cooling water transmission and distribution, and the secondary side circulating water transmission and distribution of the heat exchange station, providing customers with complete circulating water equipment solutions. Compared with the traditional on-site installation mode, the prefabricated system can greatly save materials and installation site area, shorten on-site installation and connection time, and improve the quality of system installation. Kaiquan GXS series high-efficiency constant temperature circulation unit has three aspects of energy saving: first, high pump efficiency; second, low system resistance, low operating cost; third, the combination of large and small pumps is matched, the flow range of the high efficiency zone is wide, and it is also energy-saving when operating under partial conditions.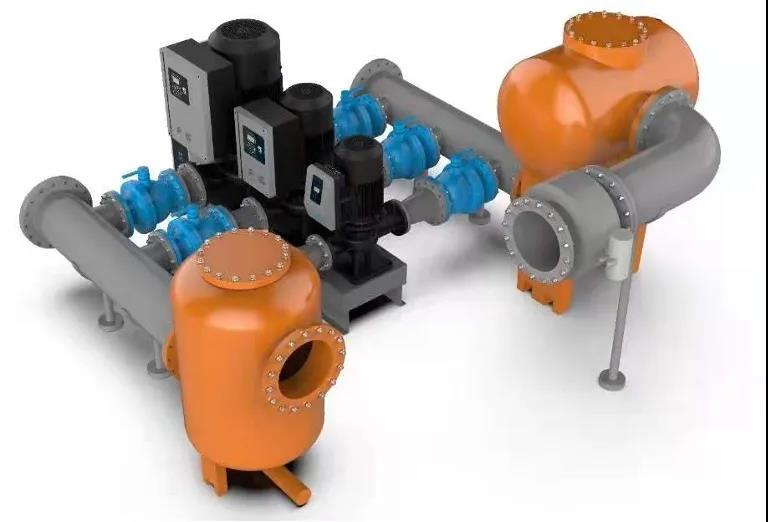 On the same day, President Lin Kaiwen and a group of industry experts went to Kaiquan Wenzhou Digital Factory for a visit. Kaiquan Wenzhou Digital Factory was invested 100 million RMB by Kaiquan to introduce advanced automatic processing equipment such as DMG MORI, MAZAK and other equipment, assembling, testing and packaging integrated assembly lines, and supplemented by MES+WMS system to establish a digital factory management model. , Not only became one of the 30 digital workshops and smart factory demonstration projects cultivated by Wenzhou, but also the first digital production base in Wenzhou.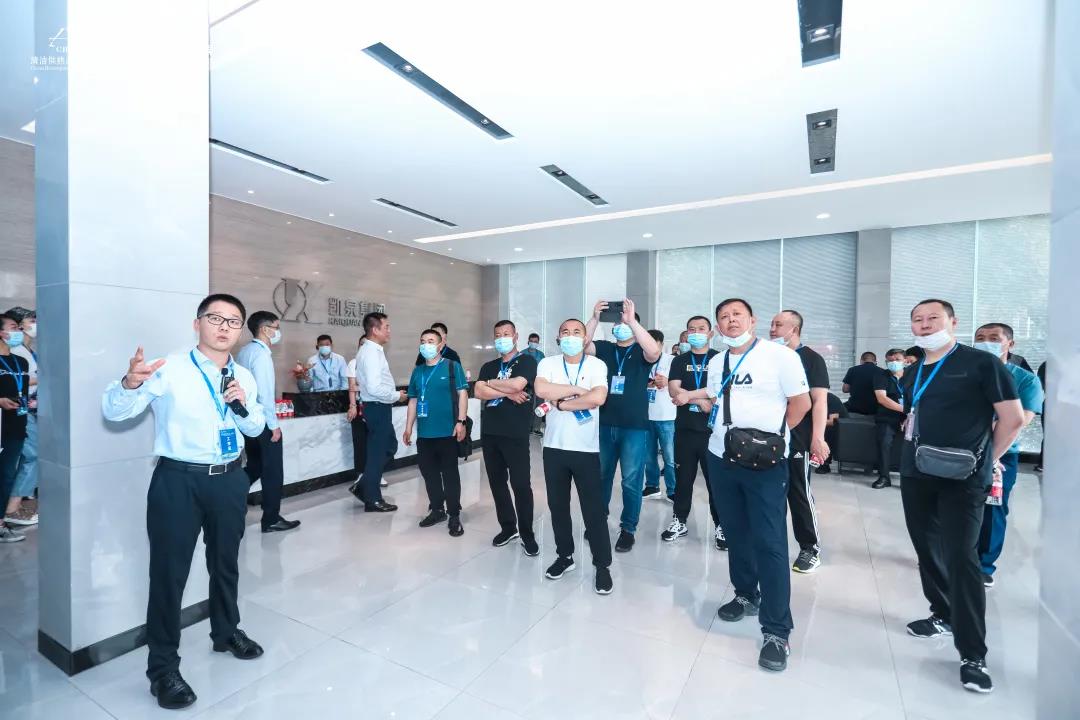 Kaiquan is full of confidence in the future of clean heating in the heating industry. Kaiquan will use the brand promise of "good water, benefiting all things" to help achieve the strategic goal of "carbon peak and carbon neutrality". Colleagues in the thermal industry work together to benefit the whole industry and the society and people's livelihood for a green future.
— END —
---
Post time: Jun-17-2021


Previous: Thoughts on the vision and practical problems of smart fire protection in the era of the Internet of Things-China Fire Water System and Internet of Things Technology Summit Forum